Julia braucht zum Lernen immer viiiiel Platz (für Bücher, Kaffetasse etc.) und da sie gerne selbst aktiv wird statt etwas zu kaufen, ist sie in den Baumarkt marschiert und hat sich die wenigen Teile, die es dazu braucht, geholt. Dieser Tisch ist nun wirklich genau so einfach zu bauen, wie er aussieht. Wobei man das wahrscheinlich gar nicht mehr "bauen" nennen kann ;)
Julia needs SO much space when she is studying (for books, coffee etc.) and since she likes to be active instead of just buying something, she decided to go to the hardware store and bought the few things she needed. This table is for sure as easy to build as it looks- if it still counts for "building" ;)
Man benötigt:
2 Paletten (aus dem Baumarkt für ca. 10-15 Euro je nach Baumarkt, oder ebay Kleinanzeigen etc.)
Holzlatten in der Breite wie die Lücken in der obersten Palette
4 Rollen (wer den Tisch auf Rollen haben möchte)
Schrauben, selbst gemachte Beize, Nägel, Holz-Wachs, Akkuschrauber
You need:
2 palettes (from the hardware store, about 10-15 euros each palette; or from ebay)
wooden slats to fill the gaps of the top palette
4 wheels (for those who want the table on wheels)
screws, homemade wood stain, nails, wax, screw driver
,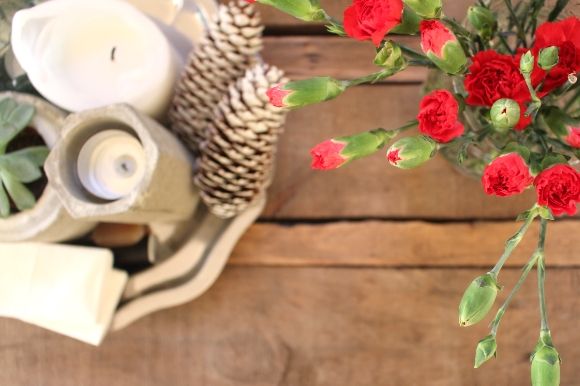 Also, los geht's:
1. reinigt die Paletten von Staub, Dreck etc.
2. dreht die Paletten beide auf die Rückseite und schraubt sie an den Stellen zusammen, wo sie sich berühren
3. befestigt die Rollen an den vier Ecken so, dass ihr alle Löcher für die Befestigung verwenden könnt
4. dreht den Tisch um und nagelt die (bereits gebeizten) Holzlatten in die Lücken
5. schützt das Holz nun mit Wachs (evtl. mit mehreren Schichten)
6. und fertig ist ein wunderschöner Hingucker im Wohnzimmer :)
So let's get started:
1. clean the palettes from dust, dirt etc.
2. turn both palettes over and fix the screws where the palettes have contact
3. install the wheels and make sure you use all holes on the wheel and put a screw in
4. turn the table and nail the (stained) wooden slats into the gaps
5. protect the wood with wax (you may need a few coats)
6. and there it is: THE eye-catcher in your living room :)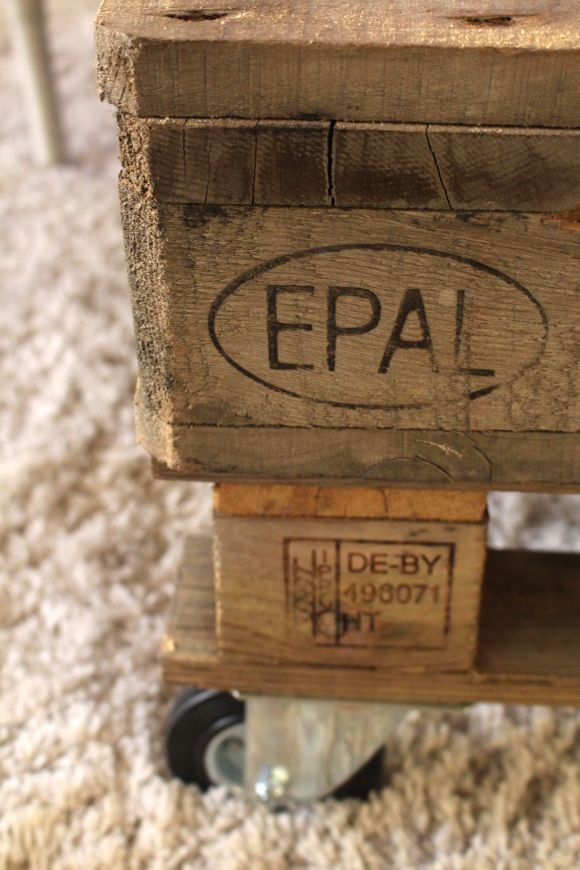 So viel Platz (auch Stauraum für die Bücher) !!! Da lässt es sich doch sicher schneller lernen :)
Sooooo much space (and storage for books)!!! Now studying should be done a lot faster :)