Ich (Julia) liebe es nach wie vor, Karten zu verschenken und meistens nutze ich auch gerne meine vielen Stempel, um etwas Schönes zu gestalten. Leider sind die meisten Grüße davon in englisch und ab und zu möchte ich auch mal eine deutsche Karte verschenken. Aber dafür habe ich noch wenige Stempel gefunden, die genauso schön sind wie die englischer Hersteller.
Also musste eine Lösung her :) Und so habe ich mir am Computer in Word 4 verschiedene Grüße gestaltet, die ich dann nur noch ausdrucken musste.
Der Rest der Karte ist mit anderen Stempeln, Masks und Sprays, Blumen, Wood Veneer etc. verziert und ich habe endlich ein paar deutsche Karten in petto :)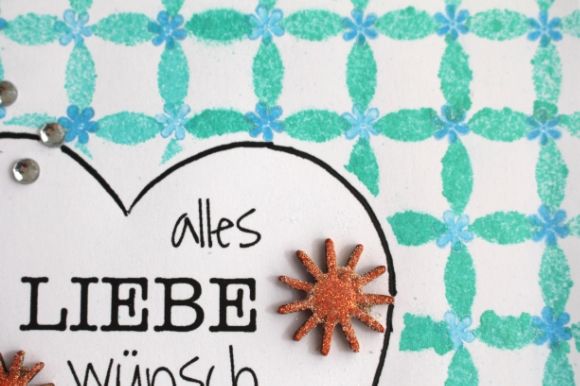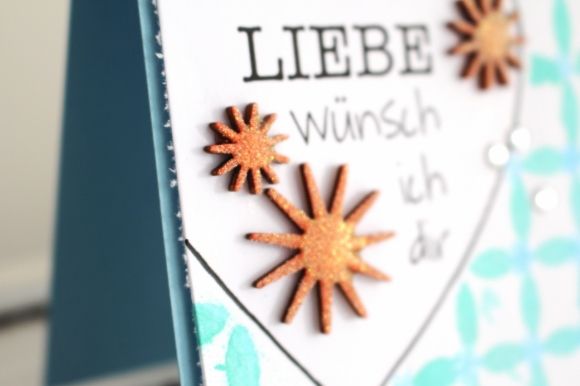 I (Julia) still love to give cards to friends and family und most of the time I like to use my stamps to create something nice. Sadly most greeting stamps are english and sometimes I just want to send a card with a german greeting on it. But the german ones I found are just not as pretty as those from englisch companies.
So there had to be a simple sulution to the problem :) I created 4 different greetings in a Word Document, printed them on white paper, stamped a colorful image and embellished the rest of the card with masksand sprays, wood veneer, flowers and other things. And now I have a few german cards I can send out anytime :)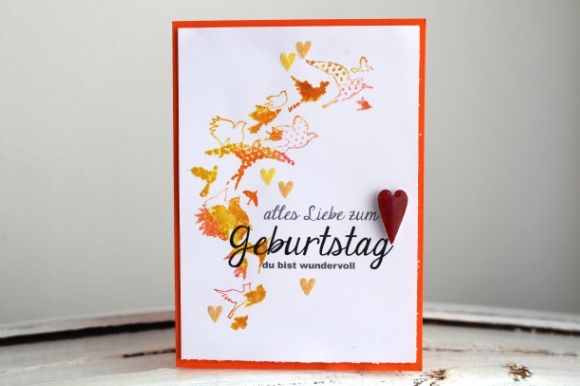 gjhgh